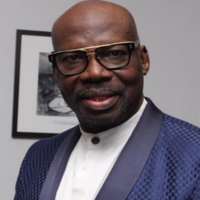 Francis Josiah
BA (Hons) Business Studies
Group Chairman

Francis possesses a great wealth of knowledge in various industries. He has pioneered a number of companies including a housing development company, FJ Energy PTE LTD – an Oil and Gas company, Starfish Securities Limited – a UK registered commercial services company.
Francis has also pioneered various projects in various countries, including "Jesus City project" in Nigeria – spanning over 400 acres of land, consisting of 5000 Housing Scheme of various densities, a General Hospital, an Education complex as well as Recreation and Shopping Complex.
He completed a BA Honours in Business Studies at University of Derby, UK
He was appointed the African President for the European Economic Development Council (EEDC)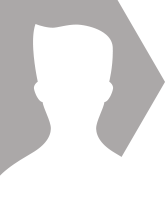 Mr Michael David
PhD Mathematical Economics Kiev, MSc Economics, PGCE London, PPP Expert Accreditation (World Bank) Expert accreditation in Global Financial crisis (Yale University, USA)
Group Managing Director

Mr. David worked as equity research analyst and group divisional manager (with Midland Investments Corporation) in London before joining Bergstrom Capital as head of structured finance, where he specialised in Asset Backed Securitization. He recently served as academic scholar and specialist consultant with the monetary policy division of the Central Bank of Nigeria, where he used Cubic-Spline Mathematics to calibrate Nigeria's zero-coupon yield curve, with which the country now manages her sovereign and corporate bond markets. He also served as specialist adviser to the Lagos State government on Public Private Partnership and financial matters.
A highly trained economist, mathematician and finance practitioner, Mr. David recently featured on the BBC radio world service, where he examined the impacts of the recent Sub-Prime Mortgage Crises on the global economy. His expert opinion on Asset-Backed Securities and other finance-related matters have been sought and offered to top financial institutions in the United Kingdom, including Barclay Capital and Bergstrom Capital. Mr. David has also featured as specialist guest speaker at gatherings of top multinational financial institutions (including J.P. Morgan, Goldman Sachs, Deutsche Bank and Normura Bank) in Stockholm on counterparty credit risk quantification and financial derivatives.
His specialty areas include financial derivatives, structured finance, financial risk modelling, fixed income and equity finance, financial securitization and quantitative finance. He recently offered expert opinion on catastrophe bond and disaster-risk management at the Commonwealth Policy-Research Unit [a think-tank policy research body for an association of 53 independent countries] in London. Mr David has over 23 years of experience in global finance and he is a World-Bank-accredited specialist on Public Private Partnership and infrastructure finance.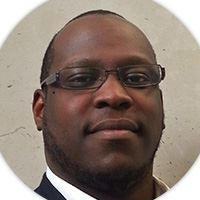 Michael Josiah
BSc Computer Science, Master of Business Management
Director of Information Technology

A vastly experienced Chief Technology Officer, DevOps Consultant, Technical Project Manager, and Software Engineer, with over 10 years extensive Financial Services experience at senior management level. Developed the UK's first commercial cross border money transfer platform. Designed and also architected one of the UK's leading donation management system used by organizations such as Macmillan Cancer Relief. Director NextGen Systems UK.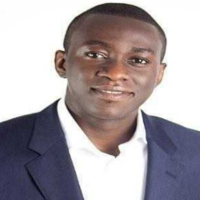 Daniel Agoye
BSc (Hons) Management & Accounting, FCCA, CGMA, ACMA
Director of Finance

Daniel is a chartered accountant, a dynamic entrepreneur and business manager with over 17 years' experience in the entire finance function. He has been integral in the founding and successful development of a global digital technology group as well as a privately held investment group in the UK with interests in healthcare, commercial property and sports management. Daniel is a specialist in business development, business finance and management, audit and assurance, trust management as well as investor relationship management.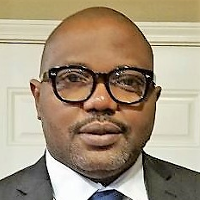 Otunba Rasaq Ibrahim
MBA, BSc Computer Science, PMP.
Chief Information Officer

Rasaq has over twenty years of I.T. and Executive experience in all phases of the design, development, and implementation of Enterprise infrastructure and applications projects. His primary areas of expertise include project and program management for large, strategic Enterprise implementations as well as helping clients evaluate options to strategically transition their organizations to new transformational technology to assist in market competitiveness.
Rasaq has worked and consulted for respective array of companies such as, J.P. Morgan Chase, Comerica, Capital One, QBE NA, Sun Trust Bank, Fiserv, Cap Gemini, Wipro, where he oversaw Revenue growth, human capital management, Enterprise Architecture, Practice Management, Project & Program Management, and Operations Management & Portfolio Management.
Rasaq obtained his Bachelor's degree in Computer Science from Olabisi Onbanjo University, Ago-Iwoye Nigeria and he holds a MBA from University of Phoenix Scottsdale U.S.A. He is a member of the Project Management Institute (Atlanta Chapter).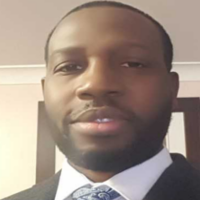 Gabriel Albert
MSC Operation & Project Management.
Project Coordinator Africa Operation

Gabriel brings solutions to project funding to make project a reality. Gabriel enjoys challenges especially where they involve interdisciplinary problem solving, collaborative delivery and integration of processes, business improvements, capacity building and multi-level stakeholder management.